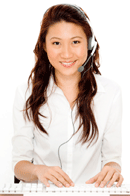 Any of our expert technical support teams can be contacted through the means listed on this page. To help us assist you quickly, when you contact WIRED-MEDIA Support please have a description of the problem along with the following information:
Your Domain Name.
Your E-mail Address.
Your Phone Number.
Service Desk
Submit a Technical Enquiry: Click here.
Create a Support Ticket: Click here.
Datacenter Visitation Request: Click here.
E-mail: support@wm.tm (Please include your domain name in the subject line).
24 x 7 Service desk: (+65) 6292-0080.
At your convenience, you can use our Support Manual to find support information too.
Management Escalation:
If you have a problem that has not been resolved to your satisfaction, we encourage you to escalate this matter to a supervisor.
These managers have both the means and the authority to resolve your issues. Please feel free to send them an e-mail message at the addresses listed below:
Please include your domain name in the subject line of your email.

Administration & Accounts

billing@wm.tm

Sales & Marketing Division

sales@wm.tm

Service Desk

support@wm.tm